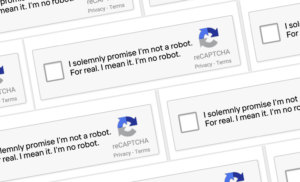 Your immediate reaction was to assume I was referring once again to Artificial Intelligence, right?  Some who know me well think I am referring to Arrogance and Ignorance, which describes all too many today who are telling us what to believe, say, and do.  Nope, wrong on both counts.  I have concluded that AI stands for Automated Imitation.
My blog a few weeks ago illustrated the problem with deep fakes, and it is going to be a very big problem for all of us.  This week I want to address how I believe AI will change the energy utility business, specifically as it relates to customer service and marketing.  That is where Automated Imitation can be implemented safely.  For example, if you have excellent CSRs and were to digitally capture the incoming conversations and questions and how your best CSRs answer them, you can automate excellence into operations.
Think about how dangerous it would be for someone outside your organization to claim to have a model that could do that for you, even if it was built on excellence at another energy utility?  Do they have the same programs, services, rate structures, policies, procedures, management objectives, etc.
Do you now see the clear difference between a "black box" model where public information is dumped into huge data lakes with the hope that a miracle will happen when you apply large language models to it.  Right!  Garbage in … garbage out!
This should be obvious if you go back to the basics of the Turing Test … can the computer become so like a human that you believe you are communicating with one?
I still remember one customer who responded to our online energy analysis with a comment in our Feedback link.  It was about 6:00 a.m. on Easter Sunday and I saw it come into my email because I monitor all customers' questions as a way of improving our applications by knowing what confuses users.  I responded trying to be helpful.  The customer assumed it was an automated response and responded with a nasty comment.  I then typed that I was not a computer and was truly trying to help.  The interactions grew more intense but eventually the customer realized I was a real person trying to help her.  Realizing that, she gushed, "I am so impressed someone at my utility is trying to help me at this hour on Sunday morning, who is your supervisor I should thank?"  Of course, I don't work at the utility, our company just provides the online tools designed to help customers understand and analyze their energy use, so I said, "I guess my wife who runs our company."  We still laugh together about that one.
Many utilities have already been implementing chatbots as alternatives to a live call, and they do work for many situations where the question is a common one.  Just remember this one basic tenet of all good communication.  Don't attempt to answer a question until and unless you have verified the intent of the question in the first place.  Let me illustrate this with an actual example.
A commercial rep with the local utility asks the pastor of a new church nearing completion when he'd like service is scheduled.   He assumed the pastor knew the intent was to schedule electric service to the building once they were ready to energize it.
Quite predictably, the pastor recited the service times as 9:00 a.m. and 11:00 a.m. on Sunday, and 6:00 Sunday and Wednesday evenings.
Imitation is the highest form of flattery if and when excellence is embedded in the automation.