Thank You Letter from Guest
"I am a working mother of two little boys, and in September 2012, I was diagnosed with breast cancer. It was quite a shock, but I had a successful surgery and started chemotherapy. When I thought my chemo was going to be complete, I decided the best way to celebrate was a girls' night at The Ritz-Carlton, Charlotte, with my best friend. I called the reservations line and the woman on the phone asked if it was a special occasion. I told her not really, just a girls' weekend to celebrate the end of my chemotherapy sessions. I never gave that call another thought.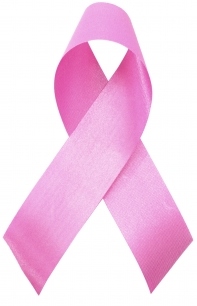 "Last Saturday when we checked in, we were greeted by [a woman from Guest Relations], who introduced herself and congratulated me. I truly had no idea why she was congratulating me! My friend and I were handed a glass of champagne and a gentleman took our bags. I did notice that [the Front Desk Agent] and the rest of the staff were all wearing the signature pink breast cancer awareness ribbons, but I assumed there was something else going on in the hotel. I would never dream they were wearing the ribbons for me!!
"Upon entering our guest room, I noticed a wrapped package on the bed. I opened it and it was a compilation of 56 different hand-written notes from the staff/employees, all put in a frame. These notes were all to encourage me during my cancer journey. I was shocked and touched.
"I know The Ritz-Carlton has built its brand on customer service, but to me, that gift was more than just customer service … that was family. I am not a prominent citizen. I am not famous. I will probably not meet most of the folks that took the time to write a note to me. Your staff truly had nothing to gain by going so far above and beyond for me, making the experience all the more special. I will always treasure that gift, and my weekend at The Ritz-Carlton!
"Thank you for instilling a culture of kindness and personal touch at your hotel."
The Privilege of Serving
The motto of The Ritz-Carlton — "We are Ladies and Gentlemen serving Ladies and Gentlemen" — ensures that all customers (and employees) are treated with dignity, grace and courtesy. When organizations put customers first and empower employees to follow through with this priority — customer service becomes a privilege and results in cherished and lasting memories for all. ∞
The Ritz-Carlton Leadership Center offers advisory services, courses and presentations to organizations that wish to benchmark the award-winning business practices of The Ritz-Carlton. Your organization can learn about The Ritz-Carlton methodology for customer service, employee engagement and leadership development. We also guide organizations through a multi-step process in order to achieve sustainable culture transformation.