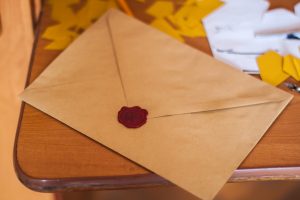 Celebrating Fathers Day this month made me think.  What is wrong with creating a holiday to celebrate fathers? And, was it created by the greeting card people … which, frankly, is what I thought.
There are two stories of when the first Father's Day was celebrated. According to some accounts, the first Father's Day was celebrated in Washington state on June 19, 1910. A woman by the name of Sonora Smart Dodd came up with the idea of honoring and celebrating her father while listening to a Mother's Day sermon at church in 1909. She felt as though mothers were getting all the acclaim while fathers were equally deserving of a day of praise (She would probably be displeased that Mother's Day still gets the lion's share of attention).
The other story of the first Father's Day in America happened all the way on the other side of the country in Fairmont, West Virginia on July 5, 1908. Grace Golden Clayton suggested to the minister of the local Methodist church that they hold services to celebrate fathers after a deadly mine explosion killed 361 men.
While Father's Day was celebrated locally in several communities across the country, unofficial support to make the celebration a national holiday began almost immediately. William Jennings Bryant was one of its staunchest proponents. In 1924, President Calvin "Silent Cal" Coolidge recommended that Father's Day become a national holiday. But no official action was taken.
In 1966, Lyndon B. Johnson, through an executive order, designated the third Sunday in June as the official day to celebrate Father's Day. However, it wasn't until 1972, during the Nixon administration, that Father's Day was officially recognized as a national holiday.
So, why did I think it was the greeting card companies?  The reason of course is because it would make sense for them to create a holiday and then cards to celebrate it.  Is that wrong?  Not really.  Unless you are in the energy business in most areas of the US.  It has been illegal for utilities to promote the use of their products.  The historical logic for this may have made sense when it seemed obvious that promotion was raising prices as more and more generating plants were being needed.  But, now that situation seems a distant memory.
So, is it time to think differently?  After all, it is entirely possible now that promotion might lower prices for all customers.  Who would have predicted that?  Go figure!