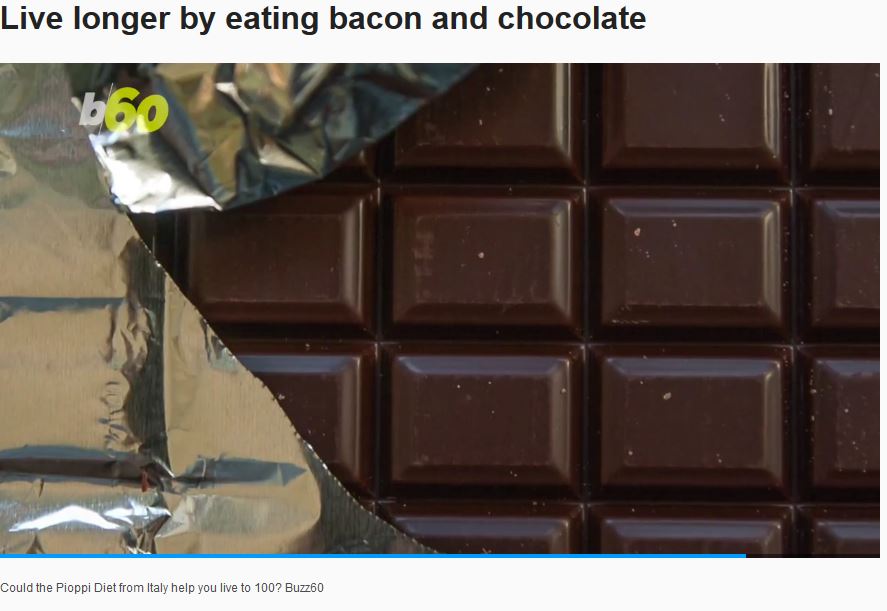 How can you argue with a diet that includes bacon and chocolate?  A village in Italy apparently provides proof that these ingredients, when included in a diet high in other beneficial fats like olive oil can add 10 years to your life.
Learn more about the diet here.
I knew chocolate was good for your mood, and bacon simply makes most people happy.  So, this seems like an especially good time to change, don't you think?