I remember the electric utility marketing meetings back in the early 1990s where they would show videos of homes blowing up that were heated with natural gas. Despite the brash nature to this type of a marketing ad, at least it was only being used to make a point in that meeting.  Thank goodness they didn't actually use it.  Ironically, I remember the image of a billboard right over a burnt out home in El Paso that read "Gas cooks better than electricity!" Unfortunately, we do still hear of actual tragic situations where a natural gas leak did result in devastating losses.  Electric marketers walk softly if they mention safety concerns with natural gas as a result.  Plus, honestly, most Americans do not sense much risk using natural gas.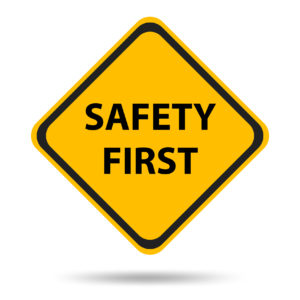 Car safety is quite another matter.  Will Tesla's release that their cars are seven times safer than others make a difference?  Perhaps this is a big deal.  After all, Tecla's cars are faster and fun to drive… something that normally flies in the face of statistics on safety.  Take a look at this yourself: Tesmanian Blog
As you may remember, I have a Model S with autopilot and have used it around town and of course on the highways.  I can attest that it does work well in MOST but not all situations, and I am sure within a few years they will perfect it.  You can now order a Tesla that is promised to be able to go and park itself and come back to you in shopping plaza parking lots.  I am just not sure how comfortable I would be letting it do that, but the technology certainly looks like it is imminent.
What I can tell you is that my Tesla screams at me with shrill beeps if it detects a stopped car in front of me and automatically applies the breaks in plenty of time.  I believe this feature is being implemented in all new cars.  Oh, then if all new cars have increased safety measures like this is there a real difference we can use to promote electric vehicles?
This my friends is the critical thinking we need.  It is not just about what we know now or think is going to happen in the markets.  It is framed up by that quote by the most famous hockey players of all time, Wayne Gretsky, when asked why he was so much better than any other player.  "The answer is simple.  Others skate to where the puck is.  I skate to where the puck is going!"