Customer service is being redefined and formalized. While we all know what we are trying to do, the recent push to improve customer service is introducing a mélange of nifty and neat structures around which to think about customer service and customer care on a deeper level. We no longer think of customers in broad groups. Now we think of them as segments and personas. We no longer think about individual questions they may have on their minds, we think about mapping their journey … how they interact with us as they seek answers to their questions and to fulfil desires in their daily lives.
How can you argue against this? Perhaps you can't. But my observation is that we have defined the problem we are trying to solve the wrong way. In all too many cases, we have defined the problem as customers wanting to interact with us and we want them to go away so we can go back to our business.
Or, we want to essentially twist their arm to get them to participate in programs and services that we have decided solve their problem. Of course, the customer may not see that the same way and in fact may be repulsed by our rush to that solution. It is similar to visiting the doctor because you are not feeling well and the doctor prescribing a remedy without taking the vital signs or even asking how and when you began feeling the way you do.
Then, there are the utility industry contrarians who think any and all of this is pretty silly. Why are we trying to raise customer satisfaction so much? All we are doing is raising their expectations that we care and should and therefore when we don't they ding us on surveys. We should condition them to expect less from us and lower their expectations. In that way they will praise us even when we do the least.
This is an interesting but not quite defensible of market position course. Even the IRS is now subject to customer satisfaction scrutiny so we might as well get over any delusions that this is going to fade into the background.
But there is something to be learned here from industries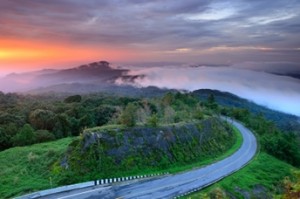 that have gone through this ahead of us. AT&T at one time was the butt of jokes due to their poor customer service. You must remember Lily Tomlin's routines about that. AT&T had a "we don't have to care attitude" and it showed clearly: http://stopthecap.com/2012/08/23/were-the-phone-company-we-dont-care-we-dont-have-to/
Now AT&T knows that the biggest information source about customer needs is the complaint process itself. Customer pain and anguish need to be studied, not merely because there may be things we as an industry have done or not done to add to this, but more importantly to understand how we can help.
So, rather than define the customer experience or the customer journey in the process we want to manage, let's flip it around and think of it in the customer's heart and mind. It is no longer just "starting electric service" but a more involved set of personal questions like "I am moving into a strange home and do not know what I should be thinking or doing." "I don't know what my bills are going to look like or how I can reduce them." "I am afraid I am going to find things are broken and I will not know that until it is too late. How can you help me succeed in this scary time in my life?" These represent a much broader agenda that simply "start electric service." They will also identify many more opportunities to be helpful.
Now that I have your attention, I think you can imagine a rather broad array of services you have in your existing portfolio, but they have not been "strung together" into a family of support services to help this customer's journey. Energy audits, home retrofit rebates, refrigerator roundup and the like would make perfect sense when presented to customers who have a fear or concern about their new home but perhaps not to others. That doesn't mean you choose not to present them, but how about the list of things they can do arranged in the order in which other similar customers found them helpful?
I really think modern management needs to study Amazon like a hawk. They are incredibly dedicated to making sure that your selection is going to be what you want and need and that your success is important to Amazon. Amazon has the customer's journey clearly in mind. And, to the point of my blog, they are deeply concerned that they reach your heartfelt thanks for all they are doing.
We need to break free from the simple persona model. Every viewer on Amazon has a different point of view. Amazon links each person up with others who seem to be seeking the same product. Yes, they have the advantage of a huge customer base, but let's think about how we can change our model to at least get closer to this.
Many customers are now entering a new phase in their lives. Their journey now is to work out of their home as their office. Others are taking in relatives and friends and get surprised by a host of things including the cost of medical equipment.
I hope you can see my point. We need to show customers that we understand what is going on in their lives and that we want to be of help. It is not about us and how customers can help us get our numbers. It is about them. Our hearts have to be sensitive to what they feel, fear and hope for. If we do, they will be quick to participate in our helpful offerings. Otherwise, they suspect our motives. And they should.
Which brings me to another key point about any home improvements or behavior changes. There is never one persona to a home if there is more than one adult in it and especially if they are members of the opposite sex. Men and women approach things in almost completely different ways. A women defines shopping at a store differently than men, in general. Plus, with our patriarchal points of view dominating the discussions, beware of any journey mapping efforts lead by men, especially engineers.
Some of you have heard me tell this joke so many times before that you are wincing as I even set it up, but it has merit here. Male engineers will brag about knowing 50 ways to make love to a woman … but they don't know any woman. Watch Big Bang Theory if you need further proof.
A marriage counselor Mark Gungor humorously captures this perfectly as he summarizes men's brains vs women's brains: http://www.youtube.com/watch?v=0BxckAMaTDc
If we are going to understand better how to engage homeowners and family members repeatedly and become a trusted ally, we need to do a better job of empathizing with their home dynamics. The idea that there is one decision maker in the home is pretty naïve. The idea that there is one persona in the home is ludicrous. We may be able to organize ourselves better and become more responsive thinking this way, but stop thinking our organization is going to get us closer to this influence level.
It is all about the individuals on the front lines being empowered and encouraged to feel the customer's pain, fear, and deepest desires of self-worth and success as they define it. It is less about how efficient our clinical office is when they visit to see a doctor. We desperately need to make sure they don't just feel like a number in the waiting line in the grocery deli counter. That experience will require us to look into their eyes and relate with concern and care as we attempt to be helpful. Sometimes, especially in a marriage, the most important thing we can offer is a shoulder to cry on and deep level of listening. Male engineers are not trained to do this. We are trained to answer questions. That is often the least important and likely worst thing to do. I am still learning this lesson. The energy industry does as well.