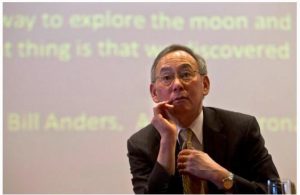 I have always loved the play/movie Fiddler on the Roof.  Tevya laments his hard working life and asks God whether it would spoil some vast eternal plan that he should be a rich man.  The song is a lovely contemplation of how he would live out his life honoring such good fortune … spending time in the synagogue with others, the Rabbi and of course God.
At one point in the song, he makes the statement that when you are rich people think you are smart.  After all, as the common adage goes, if you are so smart, why aren't you rich?  So, the implication is that only smart people are rich.  But, should you trust the advice of smart people in one area in other areas where they not trained?
Read this article in Forbes Magazine and wonder for yourself. 
Store hydrogen underground?  Are you kidding?  Anyone who has coped with the key questions around a hydrogen economy knows that storage IS THE PROBLEM in any and all of this concept and no one in their right mind would think about storing it underground.  Yet, when the press interviews a nationally renowned leader in one area they should check with experts in the area before proclaiming the view newsworthy.
Oh, wait a minute, I forgot.  This is the same news media that thinks the opinions of movie stars and professional athletes about the world energy issues are worth printing.
Oh, that's right … all the news that's fit to print … where fitness is now defined as possibly selling media.
Ugh