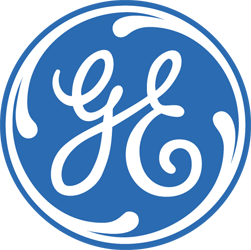 I grew up with those GE ads featuring Ronald Reagan with the tag line that they brought good things to life.
My first job out of college was with GE in the nuclear submarine operation called Knolls Atomic Power Laboratory, so it is a company near and dear to my heart.
When I started my career in the electric utility industry, I studied how GE positioned themselves as a partner … an advocate … an innovator.  They were always in the power generation business and went into appliances and lights to help build demand for electricity as well as to build loyalty for the GE brand.
So, when I now read that the company that pioneered light bulbs wants to turn off the switch, I see one more twist in the winding road of electric utility relationships.
I doubt any news channel will cover this angle.  Nope, you will hear statements like "General Electric Co is weighing a sale of its consumer-lighting business, which for decades defined the company following its co-founding 125 years ago by Thomas Edison, the inventor of the first viable incandescent lamp."
 "Exiting the business would be the latest sign that this isn't your father's GE. Once associated with refrigerators, microwaves and light bulbs that it sold to consumers, GE is now focused on power turbines, aircraft engines, health-care equipment and locomotives, along with lucrative service contracts for those machines."
No … that did not define the company.  What defines the company is the original desire of Edison to build the electric generation business.  Once you master building engines, you can use them to power anything from steam turbines generating electricity to engines powering aircraft.  It is also funny to remember that we once thought gas turbines could never be made light enough to be used for flight.
So, GE may exit the lighting business, but the lights are not going out at GE.