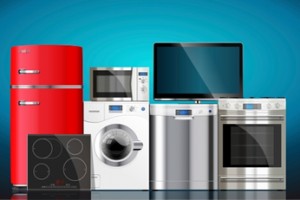 Raising children teaches you things about life that few other experiences can convey. One of my daughters has followed pretty closely in my footsteps … kind of always been a techy person. We always seemed to have techy discussions, so the following will probably not surprise you … especially when I tell you when it happened.
It was during the ozone depletion scare days when all kinds of fuss was being made over Styrofoam because the blowing agent was a CFC and therefore was destroying the ozone layer. It was during those days that McDonalds branded their packaging as McRecycle. They have changed the name but the agenda persists.
I was out with my daughter and suggested we stop at Burger King because I kind of like their Whopper. She blurted out, "No. They are environmentally irresponsible! I would rather eat at McDonalds." As any dutiful father would, we found a McDonalds. But, I was struck by the visceral reaction about the sense that a fast food company should be supported or shunned based on their environmental messaging.
I guess I shouldn't be surprised. General Electric started out in the power business providing large generating equipment and soon realized that utilities needed smaller things for customers to own that used the electricity their turbines created. So, under the banner of "live better electrically" and the TV personality Ronald Reagan they proceeded to drive new products into the market. It worked, and in fact, many electric utilities bought GE power producing equipment in part because they felt the strategic alliance.
Similarly, DuPont used to publish huge amounts of information about refrigerant properties and the performance with lubricants, etc. because they knew refrigerant equipment designers needed this information. Sure, DuPont had patents on many refrigerants so choice wasn't evident quite yet, but customers felt confident using their refrigerants because they knew what to expect.
GE just sold off their appliance business. The patents on DuPont's refrigerants have run out. Is this a sign that differentiation is gone or that the sense of strategic alliance doesn't matter anymore?
I wonder. No, I don't. I believe it still does. It's something worth watching. Time will tell.