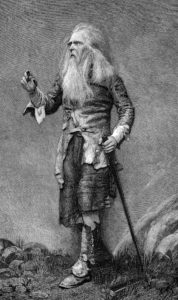 I have to admit that I am now feeling a bit like Rip Van Winkle who woke up after being asleep for 20 years to find the world has completely changed.
As an engineer and a mathematician, I have long admired the process of long run integrated resource plans.  Following close behind that are the Independent System Operators (ISOs) who secure long term regional power resources based upon supply side economics and detailed reliability assessments.
So, when I see public opinion potentially trumping conservative logic and planning I become alarmed.  Read this for yourself and draw your own conclusions: Energy News Network 
Yes, we engineers tend to "over design" systems so that they can persist even when things go wrong all around them.  Yes, we all know the story of Murphy's Law that promises we will all be surprised by how things go wrong.
But, have we now lost our sensibilities about near term realities by surrendering to the glimmer of hope that renewables will magically replace near term needs?
Perhaps so given we are now also banning natural gas in new construction … decades ahead of any regional grid being powered by 100% renewables.
Perhaps I need a 20 year nap!