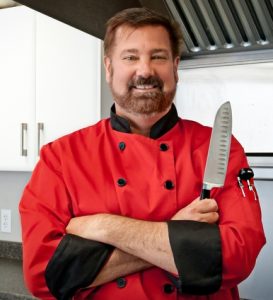 Susan and I recently had dinner with two professional chefs who have literally toured the world cooking for the rich and famous.  What made it special was they cooked for their wealthy employers' families as well as their special guests, so the range of food styles and subtleties were enormous. And the stories they tell are fascinating.
Perhaps it was silly of me to offer to prepare dinner for them, but I did.  It was a simple meal.  Some cheese and crackers and then some grilled sea bass prepared over conversation as we got to know them.  They were both gracious as we ate … not sneering at my simple approach.
We listened intently to their stories.  They had been everywhere and cooked just about everything.  One was trained in France so I asked if they had seen the movie, The 100 Foot Journey.  They had not, but they remembered seeing the trailer.
That movie is the motivation for this blog.  In it, Hellen Mirren (the French restaurant owner with huge renown) proclaims to her student from India that he shouldn't change a recipe that is 200 years old.  He quips:  "Well, maybe 200 years is long enough!"  He added some spices from a foreign culture.
Maybe it is time we all listen to that advice in our approach to regulation, politics, and so many other aspects of our lives.  Something to reflect on.