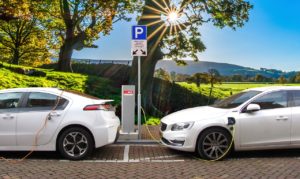 Well, those of you with a penchant to follow electric vehicles probably heard the recent news on two fronts.  First, several European nations, most notably Sweden, have vowed to phase out gasoline and diesel automobiles.  While vague at best and in truly questionable reasoning, it is one more example of how public officials promise things to appeal to the masses.
I am sure everyone in those countries would like big incentives to buy one, or better yet, just get one for free.  Never the less, this is extremely newsworthy because automakers are clearly listening.  But, you then have to face the vague timelines here.  Building electric vehicles for a future market is not an easy task.
Perhaps more notable was a news brief that shows Tesla is rolling out its next generation of chargers that will add 75 miles of range in just 5 minutes.  For those of you who do not speak the EV language, that is adding 25 kWh to the battery in just five minutes.  Going back now to most of you who speak electricity, that is 300 kWh an hour making each car the equivalent of a major commercial building.  Charging stations are typically 8 bays and let's assume that they are not all at this high rate of charge … you still have 2 MW of load … typically right there in the parking lot of a mall.
Nope … that is not going to happen easily on today's 480 kW transformer station.
Let's just say that the future of EVs is exciting.  Things are moving in the right direction on many fronts.  Two-wheel EVs (bikes) are certainly going to gain traction in Europe.  They already have motorbikes everywhere there.  Just take a look at our cities with the locust-plagues of two-wheel electric scooters that are popping littering the streets especially around college campuses.  Lots to talk about … lots of questions to consider.
But, rumors of the death of EVs have been greatly exaggerated.