Well, it really should come as no surprise that this year's Consumer Electronics Show (CES) featured a huge range of robots.
I find most people stuck with just one robot-paradigm: the thought that robots are in human form.  People don't seem to realize that we are in the midst of a robotic explosion of influence.
Think about autonomous vehicles and how soon we will be contending with this disruption in our business models.  If I were a conventional taxi driver, I would be truly afraid between the combination of Uber and autonomous vehicles.  Tesla may have started the revolution, but now almost all car and truck builders are moving toward this reality.  You may remember this poster available from www.despair.com
I remember when I saw this poster years ago.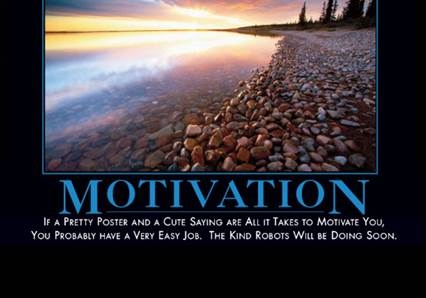 IVRs are moving toward true Artificial Intelligence with natural voice menus.  Amazon and Google have accelerated the shift in the home.  The idea that the homeowner now merely needs to express a desire seems to be very near at hand.  And stiff and wooden is moving closer to human-like personality.  Cozmo has truly raised the bar here.  I blogged about this previously.
Are you ready to take advantage of this trend?  It does seem we are now on the cusp of a new range of opportunities and threats.  Let us know if you are because our latest digital engagement platform can power all of these concepts.