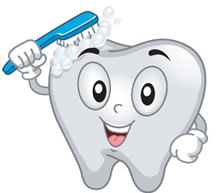 I went to see my Dentist a few days ago.  It is a twice a year thing and, despite the discomfort, it is always a pleasure.  The hygienist has become a good friend.  She and our dentist have watched our son grow from a toddler to a young man.  We value the relationship even though you could say the services are a commodity.  There is a sense of caring that goes beyond the fact that we are paying for a service.  When anything has ever happened to my teeth I feel they both care deeply that I get things back to normal.  He never seems rushed (even though I know other patients are waiting to see him) and he never seems prone to "spend my money" unless it is the right thing to do.
As a consequence, we recommend his practice to anyone and everyone we come in contact with who is seeking to find a dentist.  He often thanks us for those recommendations and has recently told us to stop doing that … he has no more room to take them!
This is the essence of what people today are talking about to replace customer satisfaction as a metric for relational success.  It is called net promoter score and you can imagine that my dentist has a very high one.
I also learned something a while back from my Dentist.  The title phrase for this article was posted conspicuously on that light he shines into my mouth.  I had to look at it a lot.  We all know it is true, but how many of you floss at least once a day?   There was one time in my youth when I didn't pay as much attention to flossing as I should … and the results were very bad.  I lost two teeth as a result.
Yes, flossing can make your gums bleed, and it can be a bit painful to floss the first time if you haven't been flossing regularly.  But, it if you fail to floss those painful situations, they will get worse and when they do, it threatens your teeth.  My hygienist tells me it can also threaten your general health.
So, now let me get to my point.  How does your organization handle painful customer situations?  Does it welcome them and want to floss them?  Or, is your culture afraid of bad news?  Does it shoot the messenger?  Or, does it view customer glitches and complaints as opportunities to improve and possibly even transform your business?  I hope it is the latter, because it needs to be.
Oh, and by the way, you might want to measure your net promoter score.  It is probably negative!
My personal belief is that the secret to marketing and sales success is to focus on customer pain and fear.  That is where I can be of most help.  Do you hear the pain and anguish your customers are experiencing that go beyond your energy supply responsibilities?  Are they wincing under increased environmental pressures?  Are they coping with cost cutting pressures in their business?  Are they competing with other members of their own company for market share?  That's right … is your local manufacturing plant competing with other plants in the family of production resource for business?
There is a cute story I think might help here.  A father drives up to a local bank about a decade ago because his young daughter wants to deposit some money in her savings account. She walks in, waits in line, and then presents her $0.65 to the teller for deposit.  The teller curtly tells her the bank does not accept deposits that small.  Tearfully, she goes back out to the car and repeats the story to her dad who then promptly walks in and asks for a certified check for his entire bank balance of several hundred thousand dollars so he can move it to another bank who will honor his daughter's wishes.
My fear is that utilities are missing huge opportunities here under the guise of efficient operations and the natural cost cutting agendas that are so appropriate at this time.  Everyone is under pressure.
It is rather common for customers to come to their energy providers and look for some help when they are under cost cutting pressures.  After all, when the world price of aluminum is low and electricity is one of the largest cost components, it is only natural for them to seek relief.
But, many of you will respond with the obvious statement: "They already get our best price because they are a high load factor customer!"  Go ahead, keep that excuse going and watch them go out of business.  Or, you can redefine your relationship to them recognizing they are in a commodity business and that your price is critical to their survival.  The right answer is to write a derivative contract to them that, on average, indexes the price of power to the world price of aluminum.
I can see you wincing.  You don't want to work that hard.  Or, worse yet, your answer to me is: "You don't have a program for that."   Oh please.  What other excuses do you want to throw at me?  The fact is that you are just not willing to take on the customer's problem and solve it.  Plus, the rep who brought this situation to your attention was probably told that this customer was bluffing and to stop asking for more concessions.
How do you solve this problem?  You go to an energy trader who writes a derivatives agreement that pays you a constant price for your electricity and then gives the customer a variable price to reflect the market for aluminum.  It is called a "contract for differences" agreement and happens all the time in the natural gas business.  And, yes, the customer will pay an insurance premium over just facing the market variations without it.  After all, someone is giving them a hedge and they should rightfully have to pay for that.
Maybe this one hits a bit closer to home:
A recent Utility Dive survey of what worries electric utilities identified distributed generation as the top marketing and customer service issue.  The industry knows that this is being driven by financial facilitation – customers are not buying the DG, they are being sold the benefits in some form or fashion and the "deal maker" is packaging up the system in that deal.  Yes, this is being fostered in part by incentives that may be questionable in the full light of day.  Yes, these agents are unregulated and the incumbent may be regulated.  But, no, this is not a healthy sign of flossing your teeth regularly.
Do you know what the customer is being told about their electricity savings?  If you do, do you believe that the customer is going to get the benefits promised?  I would suggest the answer is "no" given the recent actual performance of solar and wind systems as documented by others.  We are all aware that things do not work as well as we hope and that Murphy's Law is at work all the time.
Can't you see that by being a bystander and just letting customers get duped that you also suffer in the process?  What if they sign deals that threaten their wellbeing?
Finally, let me offer a true story about the carpet industry in upstate New York.  It was under constant attack by everyone for its waste water discharges.  The rules were getting tougher by the year.  A city in North Georgia decided it could attract these customers by building waste water treatment facilities that could accommodate carpet finishing plant effluent.  They offered to build them and simply charge the carpet companies a fair price to take away their sins so to speak.  It is now the carpet capital of the world.  All because it decided to solve the customer's problem.
So, are you just going to wince and let your teeth rot out?  Or, are you going to floss your customer situations and watch what a healthy set of gums brings you?  Your choice.  Only floss the teeth you want to keep.