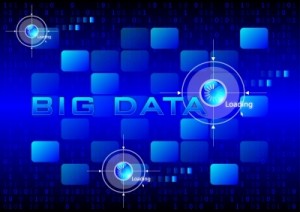 It seems like the topic of big data is all the buzz these days. Somehow, the hope is that if you put enough big data in a barrel, stir it all around with some secret statistical sauce, you get magical results. Yeah, right… Dream on!
I have been at this way too many years to put up with such nonsense. Face it. Big data by itself simply results in big noise. If you want to find the gold nuggets buried in that big data, you need noise reduction algorithms and analytics operating on the filtered data.
Right now, I am sitting in a room filled with people talking and with a lot of ambient noise while listening to some beautiful classical music on Pandora … but the reason I can do that is that I am listening to it on Bose noise-canceling headphones. I can tell there are people talking … but I can still hear the clear sounds of the music. The noise has been reduced so much that I can truly enjoy the music.
Therefore, if big data is on your agenda, invest in some good noise reduction technology. Otherwise, you won't be able to differentiate Beethoven from Bon Jovi. And, you won't enjoy it either.
We have been experimenting to see what can be extracted from simple utility billing data combined with weather information and run through our analysis engine. The results are staggering. Would you like to know which of your customers are likely to have demand response potential because they keep their homes in winter at a toasty 72°F and which ones hold a chilly 70°F in the summer? How about which have gas water heating, and which are using far more or far less energy than engineering estimates would predict? Those criteria would identify the best targets for energy efficiency programs, demand response offerings, or sales prospects.
We are currently researching the possibilities with one of our utility clients and will be sharing the results on an Apogee Institute Webinar on March 25th at 2PM Eastern. Technology is advancing at warp speed and what was impossible just a year ago is now at our fingertips. We can deliver prospects with laser beam focus as opposed to expensively broadcasting an offer to the masses.
The combination of the best noise reduction and analytics can take big data to a big financial payoff in your world. Join us on the Webinar by signing up on our website: www.apogee.net  Seating is limited register today.