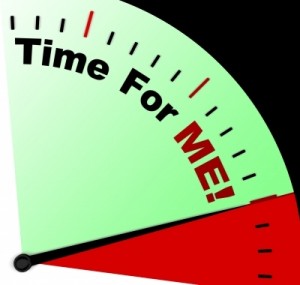 Can we get any more narcissistic? Selfies are bad enough, but now the Internet of Things morphs to the Internet of Me? Well, brace yourself, at least according to Accenture … because this is just the beginning.
Check it out for yourself.
"Much of the Internet's appeal lies in the personal power it bestows: "My" newsfeed, "My" playlist, "My" book recommendations, and so on. But as the saying goes, "You ain't seen nothin' yet." Even more authentic and meaningful individual experiences await.

Look all around: parking meters are going digital, the refrigerators and other comforts of home are getting brainier, and the next time you take yourself out to the ballgame, you may just receive a smartphone alert on which concession stand has the shortest line for hot dogs and beer.

Everyday gadgets and machines are increasingly interconnected and consumers are demanding more "smart" tech. Those who embrace the Internet of Me will sustain higher customer engagement and, in turn, open up new avenues of growth."

According to Accenture, 81% of their clients indicate providing a personalized customer experience is among the top three organization's priorities. Of those, 38% report is it their top priority.
"In a world where every car, every home, and every object is a new set of conversations with customers, enterprises must make sure they get that experience right, before someone else does." – Michael Biltz, Managing Director Technology Vision, Accenture
Today, every customer experience is becoming a personalized one. Ordinary "things," from parking meters to refrigerators to security systems, are becoming intelligent devices. And enterprises are going beyond just providing "things" to providing products and services molded specifically to the customer.
The handwriting seems to be clearly on the wall, and widely spaced for easy reading …