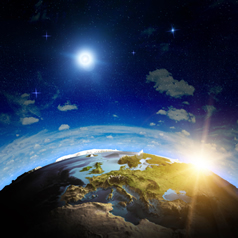 Seeing opportunities clearly is always a challenge when convention, tradition, and consensus discourage innovation. We hear that utilities are seeking new ideas, yet they vet them against people who do not like change, only want silver bullets, and who are not really all that excited about the future.
I remember one very large utility facing deregulation asking me for projects that were bigger than $10 million, would yield better than 20% return on equity, and had no completion risk. Yeah … right!
Of course, there is always the rightful need for someone to prepare a business case for any new idea, yet the fact that it is a new idea will almost always require the person preparing that business case to make some pretty wild and crazy assumptions. If these pass the sniff test for the senior executives, they might buy into it and give it a try.
I understand you want the proof to the business case. I get that. Yet how can you prove a business case for a business that has not yet built? My personal favorite innovator is Steve Jobs who also said, "For something this complicated, it's really hard to design products by focus groups. A lot of times, people don't know what they want until you show it to them."
One of our friends who ran a state energy office has a phrase for this that I love. She calls the process atmospheric extraction – making something appear reasonable out of thin air. Then, she refers the underlying mathematical rigors as methods using the Wagner approach. When she presented plans and their justification, she would have a footnote that said something like, estimates of this or that were provided by John Smith via telecom on such and so a date. He indicated his source was the Wagner research method.
So, you ask, what is this WAGNER approach? It stands for Wild Ass Guess … Not Easily Refuted. I love that.
What more can I say this week. I am ready to move forward on just that.